Unite with Tomorrowland
Location Marsa Sports Ground, Malta
Date 27 July 2019
Crowd 15,000
Featuring a grand line-up with Armin van Buuren, Steve Aoki, Sunnery James & Ryan, and Marciano, the magnificent Unite with Tomorrowland brought partying crowds in Athens, Barcelona, Malta and Porto magnificently closer. The magical atmosphere was electrified further with live satellite connections with the Tomorrowland Belgium mainstage.
The Powersound Element
The atmosphere was electrifying, the crowd on fire. It was a blast, both for concert-goers and for PowerSound.
The event featured an L-Acoustics set up, designed and engineered by the talented Michal Bruna, assisted by our in-house engineer Richard Grech and the Powersound team. Eighteen Kara were flown on each side to cover a 60m x 100m arena. Twenty KS28 were deployed in a three-row arc-sub end-fire configuration (also known as the Bruna end-fire!) pumping low frequencies all the way to the rear. To cover an elevated VIP area 80m away from the stage, the team set up 2 delay towers consisting of 6 top elements and 6 SB18 to enhance the low frequencies coming from the front.
Powersound worked in extreme heat conditions for long hours, day and night. Flexibility was key in timings for setting up all sound elements. Delays in stage building meant we had to work for more than 50 hours straight. Nothing deters us: once we've committed to deliver the best, there's no doubt we'll do just that!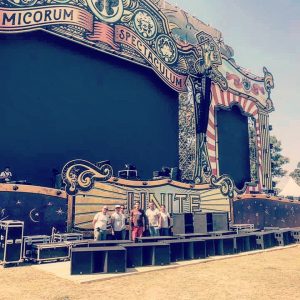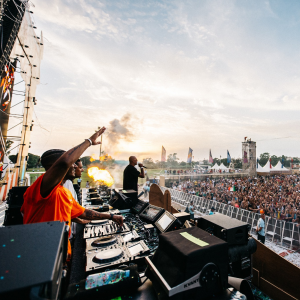 Header Image: Unite with Tomorrowland